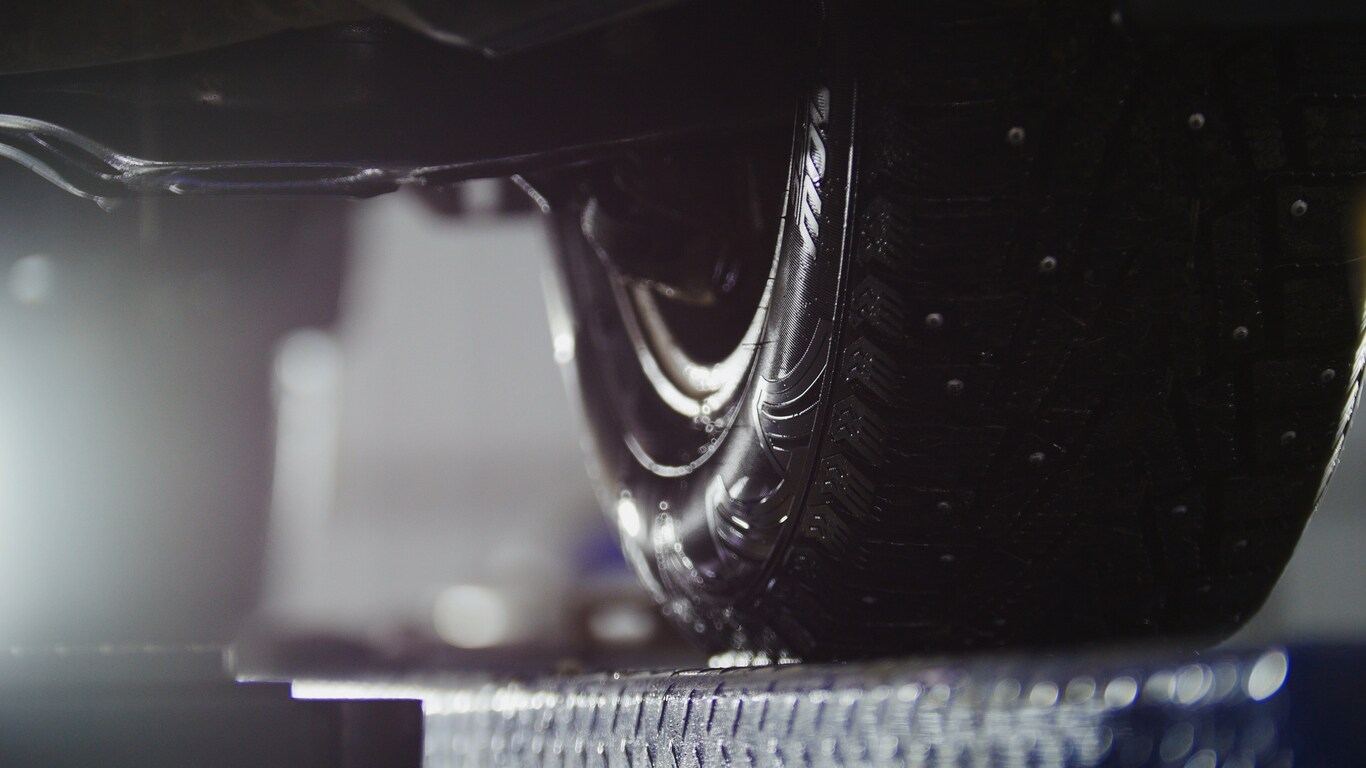 Tire Alignment Service
Let's face it. A vehicle purchase is one of the top-priced purchases you'll probably make in your life time. Since this is the case for most people, it's important to recognize the importance of keeping your ride healthy. From routine maintenance to extensive repairs, keeping your ride as fit as can be is incredibly important for its longevity.
Many people are unfamiliar with the alignment process when it comes to your automobile. Alignment service takes care of your suspension system, helping to put your tires back into alignment. How do your wheels get out of alignment, you might ask? If you're constantly driving over speed bumps entering and exiting your apartment or driving over grooved payment, hitting odd-shaped bumps along the way, you're probably a candidate for alignment service. When your suspension gets bumped out of proper alignment, it can cause a variety of problems. And no one wants to drive an unsafe vehicle.
At Berglund Ford of Bedford, we're here to help you take care of those problems. We have a top-quality service department where we thoroughly examine each vehicle. The goal of our inspections is to diagnose the issue and then ultimately, solve it. Our highly-trained technicians have a long history of providing outstanding service, so don't wait around. If your car's in need of service, bring it our way! We'll have you back on the road in no time at all.
How Do You Know If Your Car Needs Alignment Service?
When it comes to your car's alignment, there are a few warning signs you should know such as:
Your vehicle pulls to the right or left when you're driving straight down the road.
You have uneven tread wear on your tires. 
If you've noticed any of these issues, don't hesitate to contact us. Our friendly team of specialists are more than happy to answer your questions and assist you in any way. We work diligently to determine the cause and will go over your options with you. We prove a stress-free and hassle-free environment, so don't worry!
Why Should You Schedule Alignment Service at Berglund Ford of Bedford?
At our dealership, we provide a wide variety of service specials to help our customers save big. We don't believe that routine maintenance and repairs should cost an arm and a leg. Our specials, much like our inventory, constantly change. If you're in need of maintenance, come by and see us today.
We are conveniently located at 1425 Boxwood Terrace, Bedford, VA 25423, which means that residents of Moneta, Glasgow, and Altavista are only a short drive away. During your visit, our knowledgeable and well-trained employees will be more than happy to take a look at your ride, show you around, and fill you in on our specials. We look forward to seeing you soon!